Pensacola Area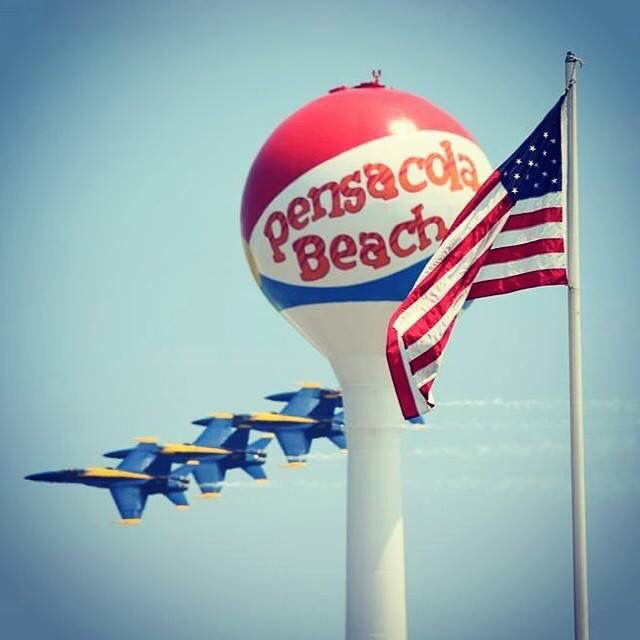 Pensacola
Pensacola is a developing town located in Escambia County in North West Florida, it is most known for its beautiful white sand beaches and the Naval Air Station where the famous U.S. Navy's Blue Angels train.
Pensacola was originally founded by the Spanish Empire in 1559 and named after its native inhabitants. Control of the city went through the hands of several governments throughout history, the French Empire (1719-1722), the British Empire (1763-1781) the Confederate States of America (1861-1865) and the United States of America (1821-1861 and 1865 to present) which earned it the nickname "The City of Five Flags".
Its beaches and beautiful weather, with an annual average high temperature of 76.7°F and low temperature of 59.1°F, make it a popular vacation destination and an even better place to live! Pensacola Beach was named 5th best beach in the country by Trip Advisor in 2015!
Cantonment
Receiving its name after Andrew Jackson camped his troops in the area in 1814, Cantonment is a small town located about 20 miles north of Pensacola, best known for the International Paper papermill and the Ascend Performance Materials manufacturing facility which are the two largest employers in the area.
Pace
Pace is a census-designated place located North-East of Pensacola. It was named after James G. Pace who owned large lumber, paper and turpentine productions that operated in the Pace area and throughout the southeast. Despite local efforts, incorporation failed at least once and has not been re-attempted recently.
Perdido Key
Perdido Key is a community located on a barrier island between Pensacola, Florida and Orange Beach, Alabama. In 1693 Carlos de Siguenza y Gongora was sent by the Spanish government to locate the entrance of a body of water west of Pensacola that explorers had heard of. As he was searching for an entrance to the inland waters Siguenza was spotted by a Native American chief who offered to guide him and his men to a connecting body of water which they called "Perdido" meaning "lost" or "hidden" in Spanish.
Things to do in the Pensacola Area
Pensacola is a Historically and culturally rich town with several museums, monuments and historical sites to visit. Its beaches stretch for miles and offer plenty of outdoor activities. It is also the home of amazing wildlife species such as Least terns, Black skimmers, Plovers, Brown Pelicans, Dolphins, Sea Turtles… Here is a list of activities and places to visit along with some links.
- Beaches: There are numerous activities you can do at the beach such as swimming, fishing, bird watching, riding boats or jet skis…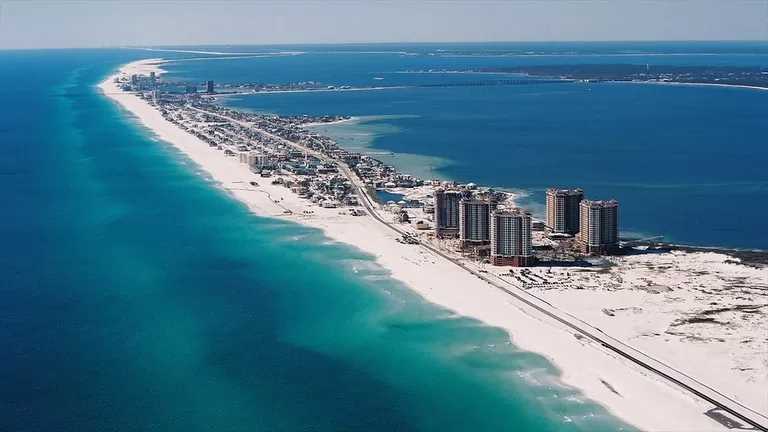 - Fort Pickens: Learn about the history of Pensacola and its military significance going back before the American Revolution.

- Naval Aviation Museum: Take a look at over 150 restored military aircrafts and learn about the history of Naval Aviation or even see a live Blue Angel Show! http://www.navalaviationmuseum.org/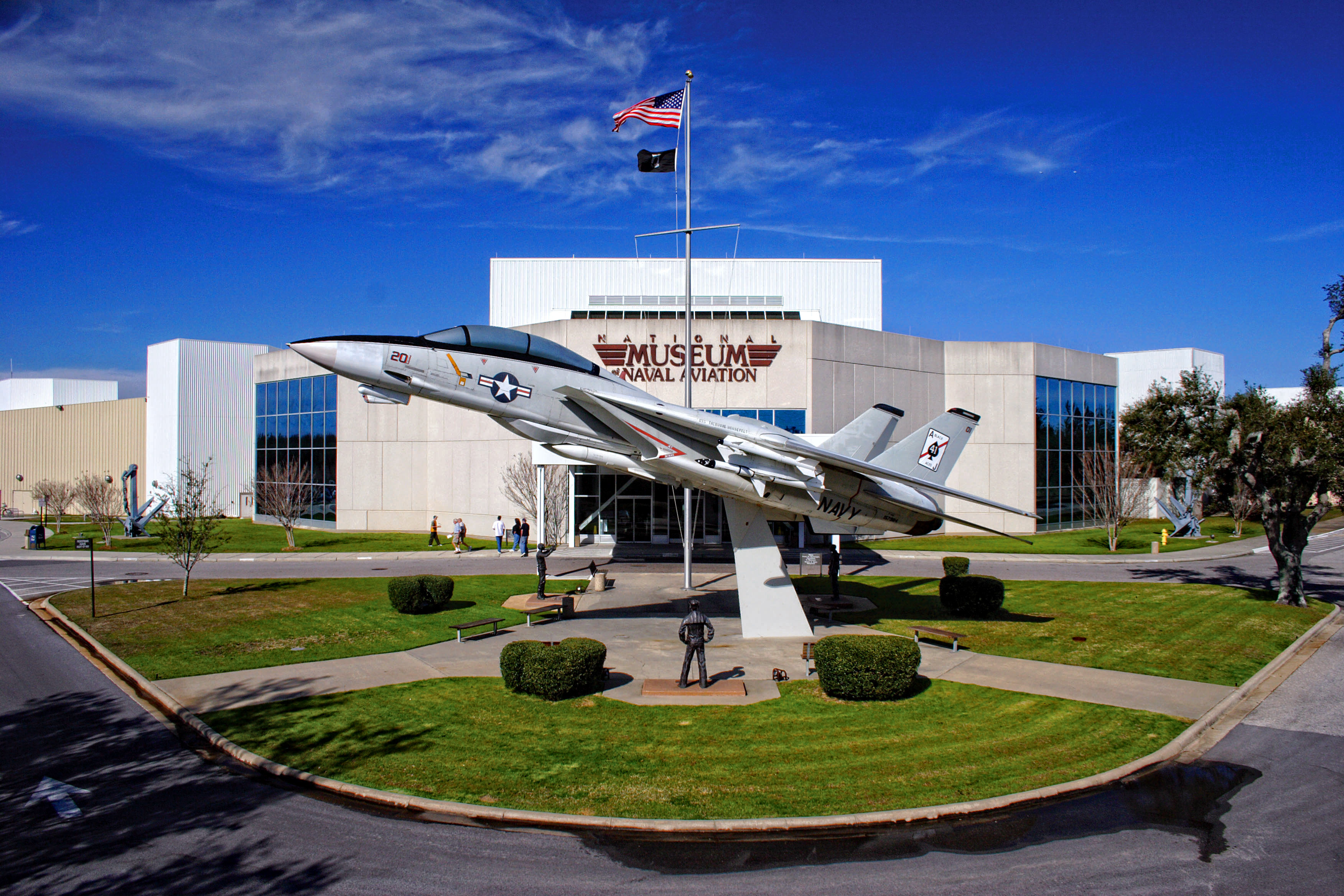 - VOICES of Pensacola multicultural center: Learn about some of the characters who helped establish Pensacola. http://www.historicpensacola.org/plan-your-visit/museums-properties/voices-of-pensacola/

- Bands on the beach: Enjoy live music while admiring the sunset on the beach each Tuesday at 7 p.m. from April to October at the Gulfside Pavilion on Pensacola Beach!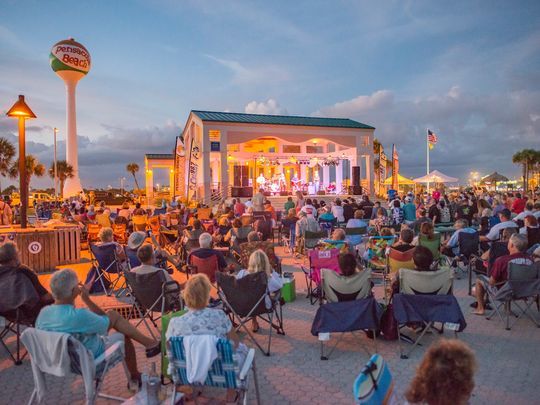 - Baseball: Go enjoy a good Pensacola Blue Wahoos ball game at the Admiral Mason Field! http://www.milb.com/index.jsp?sid=t4124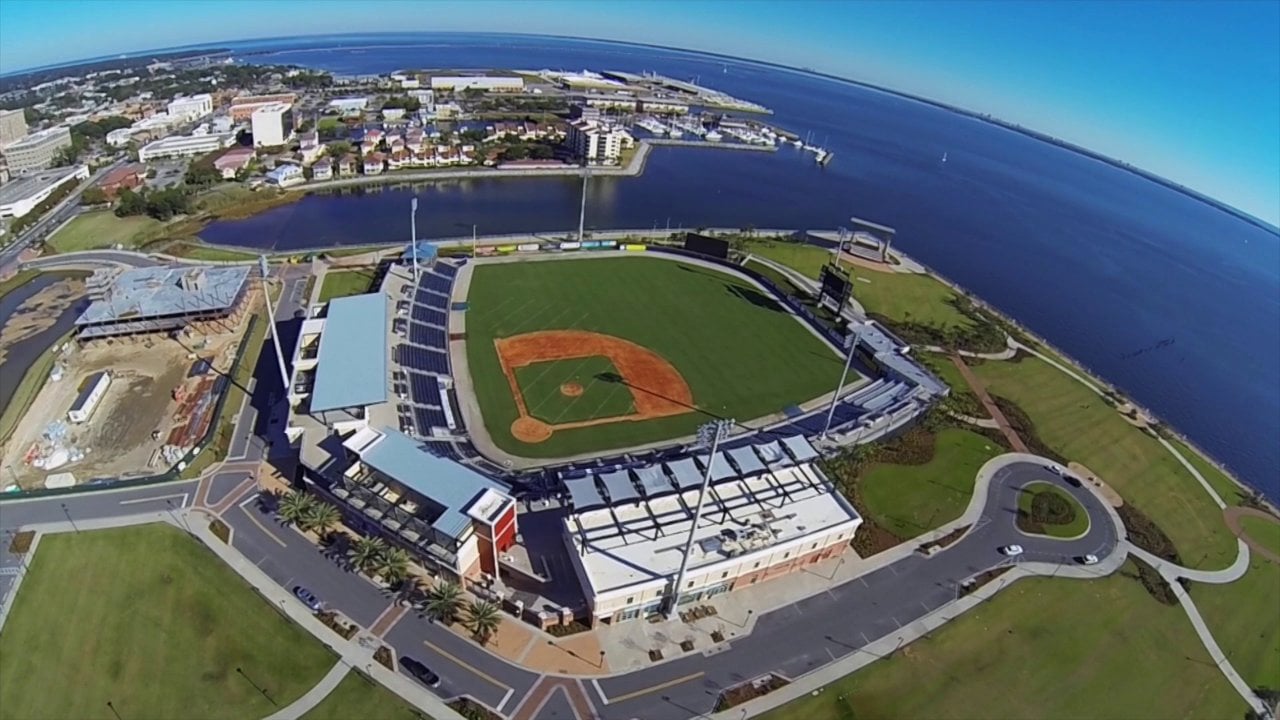 - Hockey: Root for the Pensacola Ice Flyers hockey team at the Pensacola Bay Center! https://pensacolaiceflyers.com/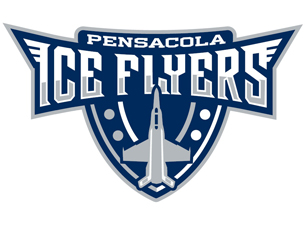 Visit https://www.visitpensacola.com/things-to-do/ to find out more!
Gulf Breeze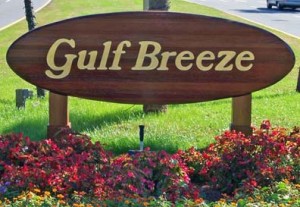 Gulf Breeze is a small city located on the Fairpoint Peninsula in Santa Rosa County, it is just south of Pensacola separated by the Pensacola Bay.
Tristan De Luna First arrived in Gulf Breeze with 500 Spanish soldiers. Diseases, disasters and hostile Native Americans forced them to abandon the first settlement but other Europeans followed.
In 1828 President John Quincy Adams established The Naval Live Oaks Reservation, the first American experimental tree farm, in order to provide wood to build ships for the Navy.
Its unspoiled natural beauty and relaxed lifestyle along with great schools and sports associations make it a great place to live and raise kids!
Things to do in Gulf Breeze
Golf Club: Go practice your drive at the Tiger Point Gulf Club! http://tigerpointgolf.com/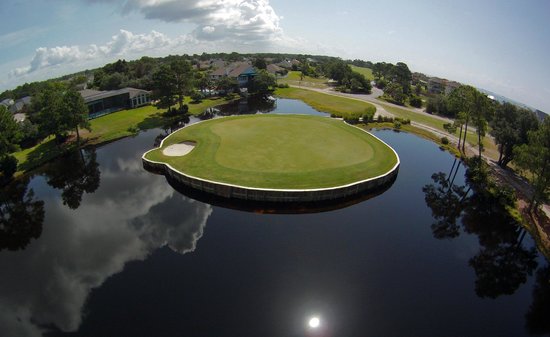 Zoo: Go visit some of the animals at the Gulf Breeze Zoo! http: //www.gulfbreezezoo.org/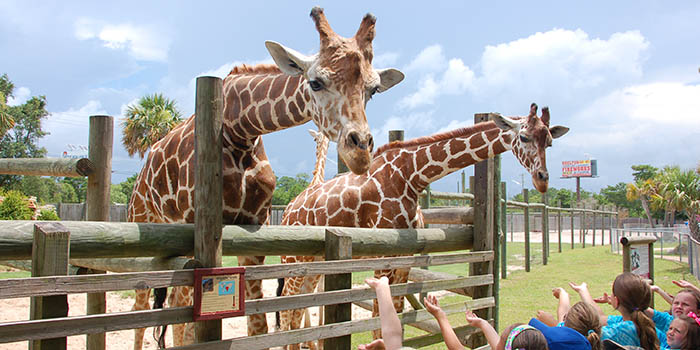 Flea Market: Go find bargains on thousands of items at the Gulf Breeze Flea Market http://fleamarketgulfbreeze.net/2014/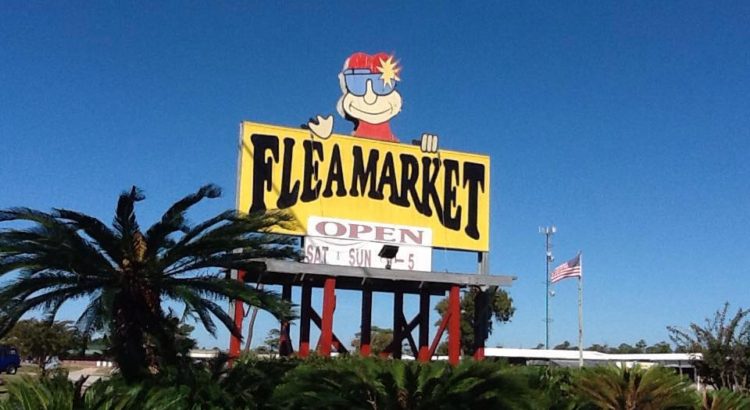 Naval Live Oaks Park: Go on a hike and a picnic on one of numerous hiking trails in the Naval Live Oaks Park! https://www.nps.gov/guis/planyourvisit/naval-live-oaks-area.htm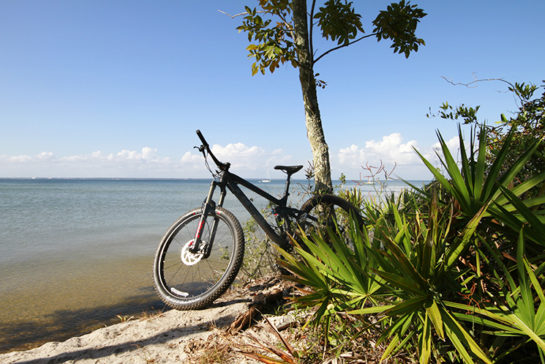 Navarre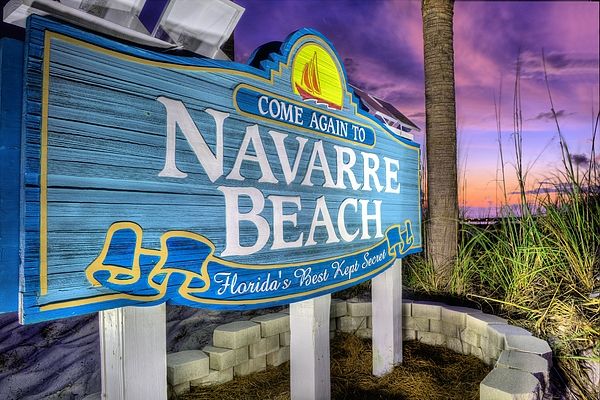 Navarre is an unincorporated community located about 25 miles east of Pensacola and about 15 miles west of Fort Walton Beach and is the second largest community in the Pensacola–Ferry Pass–Brent Metropolitan Statistical Area. Navarre started as a post office location in 1884 and was named Town of Eagan after its postmaster John Eagan Esq. a famous lawyer and politician from Pensacola. After the post office's discontinuation, families remained in the area and Town of Eagan eventually became Navarre.
Things to do in Navarre
Navarre Beach Sea Turtle Conservation Center: Learn about Sea turtles that populate our beaches and how to help protect them: http://navarrebeachseaturtles.org/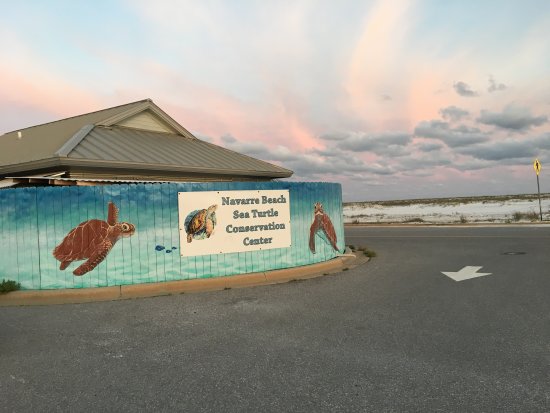 Panhandle Butterfly House: Observe and learn about local butterflies, caterpillars and the plants they feed on: http://panhandlebutterflyhouse.org/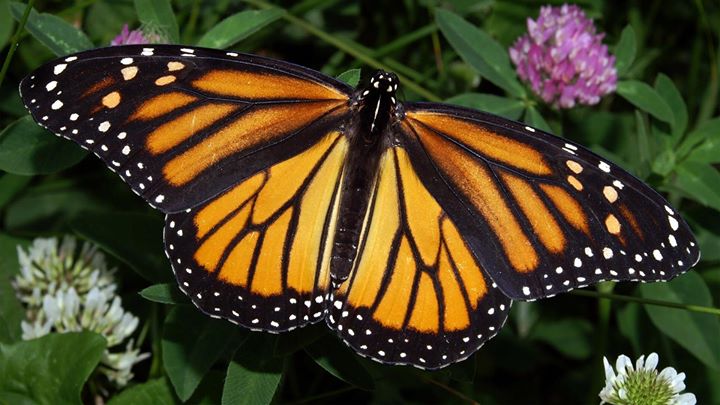 Fishing Charters: Go catch some of the delicious fish that live in our waters on one of the many local fishing charters!
Milton
Milton started as a small settlement in the early 1800's, it was originally called "Scratch Ankle" due to briars and bramble that grew in the area. The local lumber mill industry earned the city the name of "Mill Town" which was shortened to Milton.
After the capture of Pensacola by Union forces during the Civil War, retreating Confederate forces burned Milton to keep the town's industries from falling into Union hands.
Things to do in Milton
Waterways: Go canoeing, tubing, paddling, fishing and more on one of Milton's several waterways! http://www.adventuresunlimited.com/river-adventures
Ziplining: Soar through the air and get a bird's eye view of the forest, beaches and river below! http://www.adventuresunlimited.com/zip-adventures
Hiking: Go Hiking, riding bikes or picnicking on one of Milton's many trails! http://floridahikes.com/milton
West Florida Railroad Museum: Learn about the history of local railroads. http://www.wfrm.org/index1.html
Copper Possum Antique Mall: Shop and find bargains on antiques. http://www.thecopperpossum.com/